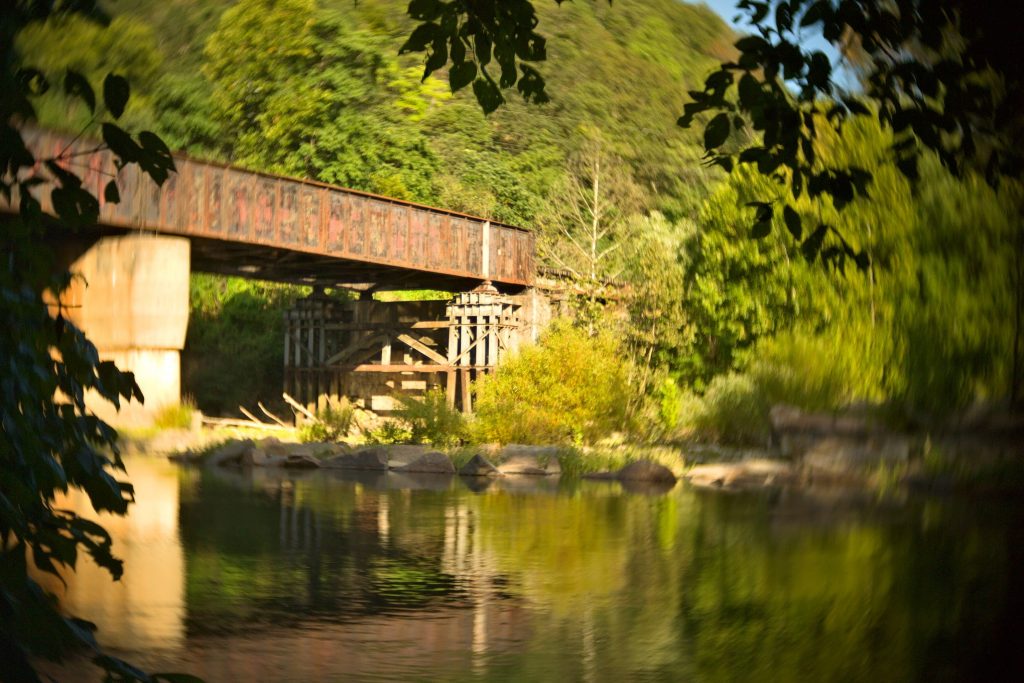 This railroad bridge is an enormous presence in this location. It is a double track bridge, so it's wide enough to carry two trains at once. To get to this vantage I have to walk underneath it alongside the Maury, which we see here passing beneath it.
Because of the steep bank on this side of the river, and the confluence immediately downstream, this is about the only option on this side of the Maury for a clear view of the bridge from below on this side.
Arriving at this vantage involves a short but steep descent to the very edge of the water and then ducking down to get beneath the overhanging branches. Upriver all is still; standing here my right ear can pick up the sound of rushing water as the Maury descends suddenly the last handful of vertical feet to the level of the James.
It is difficult to relax into focus, squatting here to frame this picture. The mosquitoes here are large and plentiful and do little for my comfort. But perhaps at such an energetic juncture, a flowing together of two rivers, an emptying of one watershed into another, stillness is an unlikely quality to access. Odd, then, how peaceful is this scene.