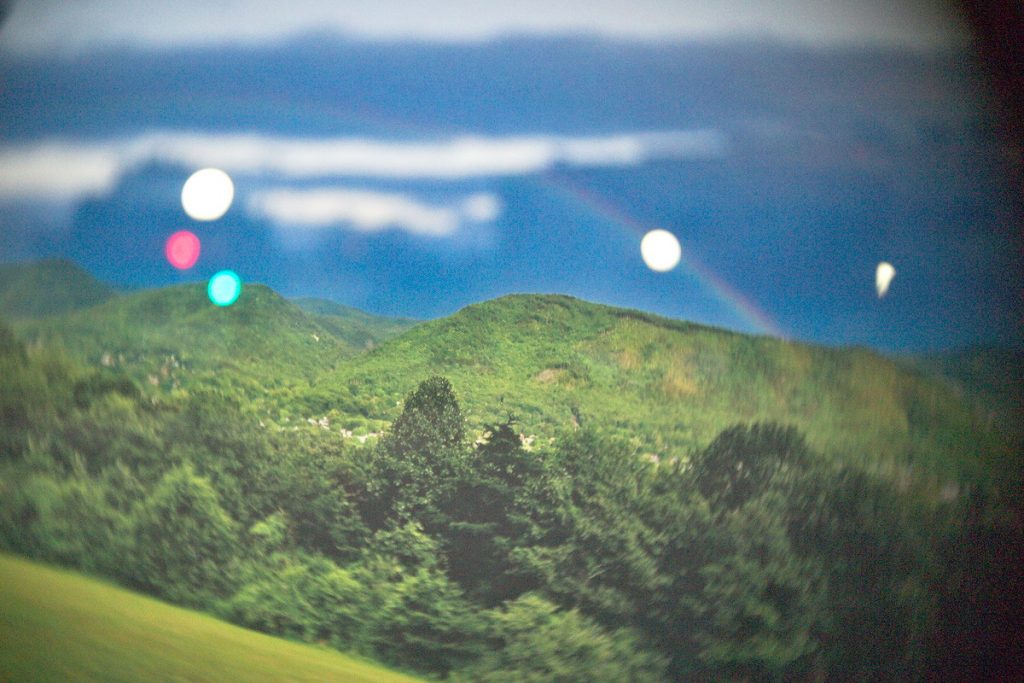 above the green of a lush valley
obscuring a subtle prismatic effect
blots of light and color float in the sky
what is the strange profile behind them?
unsettling by virtue of being abstruse
is it the skyline of a dark, unearthly city?
a jagged cloud bank boding a coming storm?