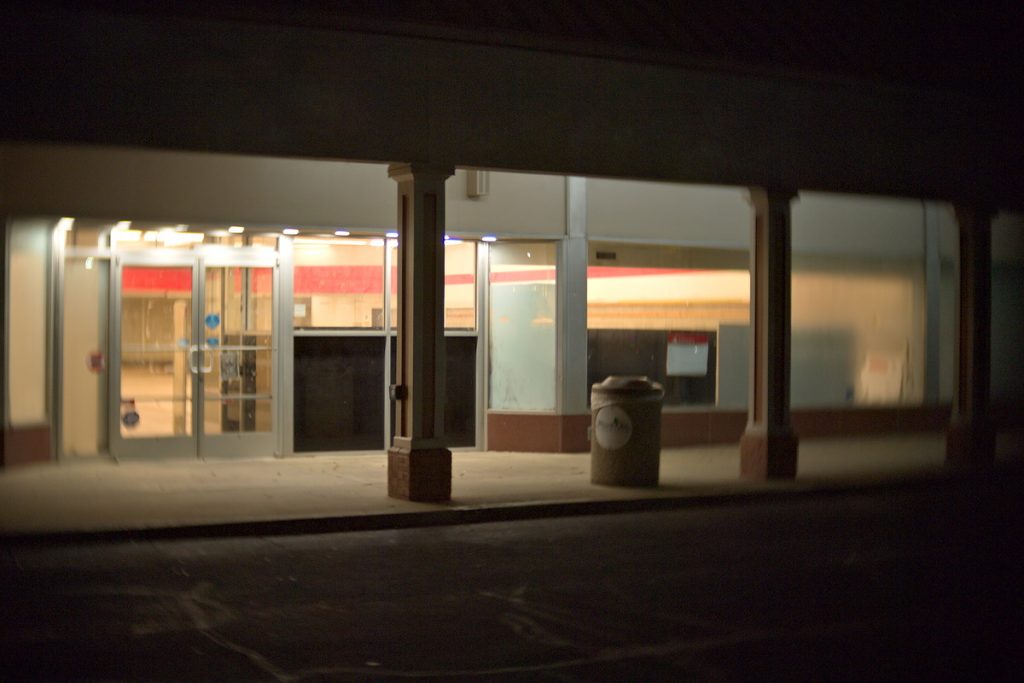 the lights are on inside
but the sign is gone
what was this place?
this interior all that's left
of the late Ben Franklin
I hadn't seen one of these
since the one on Main Street
closed down thirty years ago
had they moved in to compete
with the Roses almost next door?
apparently not an effective strategy.